View online

Advertise


Unsubscribe

from TradeBriefs Daily
---
Blog

Sree Vijaykumar
From the Editor's Desk
At a recent conference, when asked about disruptive business models, Uday Kotak was honest in admitting that he wakes up every day wondering what technology disruption would affect the banking sector. Few business leaders have woken up to the scale of technological change coming, as suggested by this study done by GE. Most old-industry CEOs are looking at incremental changes from using technology to improve productivity or cut costs. In the mean time, nimble startups in alternative energy, biomedical engineering, internet of things could upend incumbents (the Kodak effect). So how can large companies make sure they don't become obsolete? Incumbents have too much to lose, so they are unlikely to take the risks required to shake up their own industry. Also, bureaucracy and inertia slows decision-making. What they can do, is partner with tech upstarts through incubators/accelerators and startup forums, acquire good startups for both talent and technology and generally be open to new ideas both within and outside the firm. This sort of thinking starts at the top - Comment
Digital
Advt: View your FREE Gartner presentation: How to Take a First Step to Advanced Analytics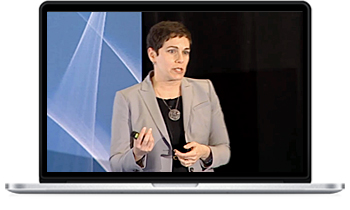 This presentation will provide you with the fundamental information you need to understand the requirements for getting started with advanced analytics, and planning for the new skills and tools needed.
In this presentation Gartner Research Director, Lisa Kart will answer a number of key questions including:
• What are best practices to get advanced analytics initiatives off the ground?
• What are the choices for Hadoop architecture and deployment?
Marketing
Marketing
Khadi needs marketing, tech push to widen appeal : Report
Moral Fibre Fabrics, manufactures eco-friendly fabric, clothing including khadi in India and who has supplied khadi to Hollywood as well feel that Made in India's fabric Khadi is slowly but steadily generating interest in the West. To widen its appeal, there are certain issues which the sector needs to address, said Shailini Sheth Amin, the creative mind behind the Ahmedabad based company.
Marketing
Marketing
TradeBriefs Publications are read by over 10,00,000 Industry Executives