View online

Advertise


Unsubscribe

from TradeBriefs Daily
---
Blog

Sree Vijaykumar
From the Editor's Desk
They are boring. They are useless. Everyone hates them, so why can't we stop having meetings? This New York Times article explores this issue. You can make a whole career of planning, holding and attending meetings and never dare contemplate the possibility of your being exempt. They can't be avoided, but maybe they can be made bearable. Perhaps Paul Graham's prescription for the only kind of "allowable meeting" is a starting point. "There are no more than four or five participants, and they know and trust one another. They go rapidly through a list of open questions while doing something else, like eating lunch. There are no presentations. No one is trying to impress anyone. They are all eager to leave and get back to work." - Comment
Digital
Advt: View your FREE Gartner presentation: How to Take a First Step to Advanced Analytics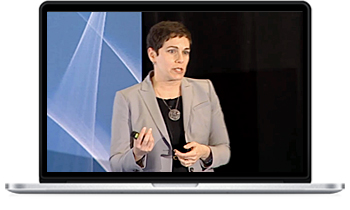 This presentation will provide you with the fundamental information you need to understand the requirements for getting started with advanced analytics, and planning for the new skills and tools needed.
In this presentation Gartner Research Director, Lisa Kart will answer a number of key questions including:
• What are best practices to get advanced analytics initiatives off the ground?
• What are the choices for Hadoop architecture and deployment?
HR
HR
Human Resources for the global stage
Let's look at some perspective from Vijayaraghavan Pisharody General Manager, Human Resources and Corporate Communication, Stempeutics Research and Smita Ranjan - HR Lead at Value Labs. Employee Engagement: I was recently speaking to a mother of a new-born child and there it reminded me that like parenthood, talent management and leadership will never be a complete science or art.
HR
HR
Logistics
Logistics
Logistics
Logistics
Indian Railways Tatkal Booking scheme: From refunds to restrictions, all you want to know in 8 points
Indian Railways Tatkal Booking scheme: With a view to provide reservation to those passengers who have to undertake journey at a very short notice or an emergency and to save them from the clutches of unscrupulous elements/touts, Tatkal Reservation Scheme was introduced in December, 1997. Initially this scheme was available only in around 110 trains and mainly in Sleeper Class. At that time an extra coach was to be attached for this purpose. This scheme was thoroughly revised in August 2004 and some modifications were made from time to time. Here is all you want to know about Tatkal Booking scheme in 8 points:
TradeBriefs Publications are read by over 10,00,000 Industry Executives