View online

Advertise

Unsubscribe

from TradeBriefs Daily
---
Blog

Sree Vijaykumar
From the Editor's Desk
Nobel laureate Joseph Stiglitz, economist and professor at Columbia University, suggests that American inequality didn't just happen; it was created (and is getting worse). In this excerpt from his book, he says that those at the top have learned how to suck out money from the rest in ways that the rest are hardly aware of - that is their true innovation. Many of the individuals at the top of the wealth distribution are, in one way or another, geniuses at business (rather than science or technology, which are what truly drive human progress). Steve Jobs was number 110 on the Forbes list of the world's wealthiest billionaires before his death, and Mark Zuckerberg was 52. But many of these "geniuses" built their business empires on the shoulders of giants, such as Tim Berners- Lee, the inventor of the World Wide Web, who has never appeared on the Forbes list. Berners-Lee could have become a billionaire but chose not to - he made his idea available freely, which greatly speeded up the development of the Internet. Indian inequality is even worse and has additional dimensions such as crony capitalism and caste/class based discrimination, where the powerful reinforce the inequality to stay wealthy at the expense of the poor - Comment
Digital
Advt: View your FREE Gartner presentation: How to Take a First Step to Advanced Analytics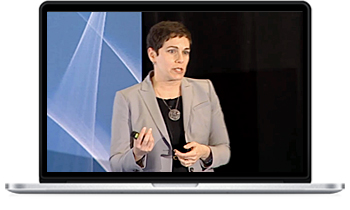 This presentation will provide you with the fundamental information you need to understand the requirements for getting started with advanced analytics, and planning for the new skills and tools needed.
In this presentation Gartner Research Director, Lisa Kart will answer a number of key questions including:
• What are best practices to get advanced analytics initiatives off the ground?
• What are the choices for Hadoop architecture and deployment?
HR
HR
No new jobs created in 10 years
The Sixth Economic Census released by Delhi government on Monday shows a worrisome employment scenario. It has now become evident that with no new jobs created in over a decade, joblessness is on the rise.
HR
HR
Perform and prosper: Indian companies to employees
Perform and prosper: That's the message India Inc is sending out to employees this appraisal season with many corporates readying to pay their top performers up to 200% higher increments and bonuses than average performers.
TradeBriefs Publications are read by over 10,00,000 Industry Executives