View online

Advertise


Unsubscribe

from TradeBriefs Daily
---
Blog

Sree Vijaykumar
From the Editor's Desk
Godmen like Baba Ramdev use corporate smarts to combine knowledge of something real like Yoga or Meditation (Sri Sri Ravi Shankar), with the fears and insecurities of the masses to create multi-million dollar organizations. Their popularity can get chief ministers (or even the prime minister) to endorse them. They sell everything from noodles to a medicinal herb that promotes fertility (its ancient name, which means "son's life seed", hints unethically at particular effectiveness in spawning male offspring). They are seeking corporate-style synergies between religious messaging, personal celebrity, commercial success and political influence. Welcome to 21st-century spiritual entrepreneurship! More in this Economist article - Comment
Digital
Advt: View your FREE Gartner presentation: How to Take a First Step to Advanced Analytics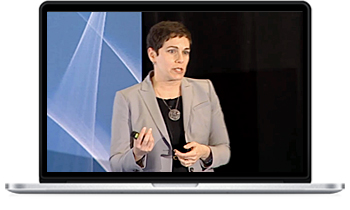 This presentation will provide you with the fundamental information you need to understand the requirements for getting started with advanced analytics, and planning for the new skills and tools needed.
In this presentation Gartner Research Director, Lisa Kart will answer a number of key questions including:
• What are best practices to get advanced analytics initiatives off the ground?
• What are the choices for Hadoop architecture and deployment?
Franchise
Franchise
How to manage your franchise business like a true leader
It feels good doesn't it – being in charge of your own destiny, owning your own franchised business? But being the leader is not always easy. Leading by example can, at times, be very hard – particularly when you are not feeling "leader" material. It can also be one of the loneliest jobs – up …
Logistics
Logistics
Logistics
Logistics
Air India's Nagpur MRO seeks defence business
The city-based Maintenance, Repair and Overhaul (MRO) unit of Air India might turn a defence business hub if the plan of the State-run airliner gets the necessary push. Air India is seeking defence business for its MRO in Nagpur as part of diversification plan, even as nation's oldest airline uses the facility for major repairs of its own wide-bodied aircraft.
TradeBriefs Publications are read by over 10,00,000 Industry Executives