View online

Advertise


Unsubscribe

from TradeBriefs Daily
---
Blog

Sree Vijaykumar
From the Editor's Desk
Using Google-maps usage data to help untangle city traffic problems seems like an idea that should have already been implemented by now. Technology companies know a lot more about a city's traffic patterns than the city officials trying to solve the problem. The US Department of Transportation has announced a partnership with Sidewalk Labs, a unit of Alphabet (Google's parent) to do exactly this. Indian cities can get some quick gains using such data as well. One can accurately simulate the results of various actions such as adding bus routes or additional lanes during rush hour. The increase in productivity alone could add some basis points to our GDP growth rate - Comment
Digital
Logistics
Logistics
Logistics
Logistics
Nine flights delayed at Indore airport, claims delays were due to the airlines and not the airport staff
Six of the delayed flights belonged to Jet Airways while two of them were operated by Air India.Some of the flights of Air India and Jet Airways were delayed by more than two hours. Indore: Nine flights, mostly connecting Delhi, Mumbai and Pune, were delayed at Devi Ahilya Bai Holkar Airport here on Saturday. Flight number 2821 got delayed by one hour and 10 minutes; another flight 2794 was delayed by 2 hours and 10 minutes.Two Air India flights were also delayed by more than an hour. While the airport director was unavailable for comments, officials at the airport terminal said the delays were caused by the airlines and not by the airport. The passengers who had connecting flights looked worried.
Marketing
The Changing Face of Marketing : Report
It has happened to all of us, we have woken up in the morning have tried noticing things which has changed but cannot figure any. The change is a process which is gradual, systematic and invisible unless you are in marketing and faced with challenges to innovate.
Marketing
Marketing
The auto marketer : Report
India's leading online automobile marketplace CarDekho.com has appointed Pawan Chawla as the head of its information technology (IT) section. Chawla was earlier head of IT with Yatra.com. Chawla will be spearheading CarDekho.com's overall IT
Marketing
Mindshare and Leo Burnett Shortlisted For Twitter : Report
The Festival of Media Asia Pacific Awards 2016 has shortlisted two campaigns each from Mindshare and Leo Burnett. Mindshare India where has achieved a double listing, Leo Burnett featured twice with its Melbourne and Manila offices. Both the agencies showed their skills in live marketing leveraging the power of Twitter.
Politics
Why Every Feminist Should Refuse to Say Bharat Mata Ki Jai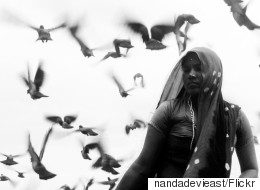 Our great nationalist politicians are trying to take young Indian minds back to the age of hatred, invasion, battles. As a proud Indian woman, I refuse to let my identity be dragged in this performance of violence and hatred, and I refuse to worship a dubious image of my country.
Politics
Politics
Politics
A former Zee News producer reveals why he left over the network's coverage of JNU
A decade ago, when I was pursuing my mass communication degree, television journalism was not something I had given much thought to as a career. Nevertheless, on 14 October 2014, I joined the Zee News network as an output producer. My time with Zee News is an excellent example of the "survival of the fittest." … Continue reading A former Zee News producer reveals why he left over the network's coverage of JNU
TradeBriefs Publications are read by over 10,00,000 Industry Executives