View online

Advertise

Unsubscribe

from TradeBriefs Daily
---
Digital
Digital
Digital
Online doctor consultation platform DocsApp gets $1.2 million in seed funding from Facebook's angel investors
Doctor consultation app DocsApp has secured seed investment of $1.2 million (Rs 8 crore) from investors led by Japanese venture capital firm Rebright Partners. Early Facebook investors Anand Rajaraman and Venky Harinarayan also invested in this round, DocsApp said in a statement. The startup will use the funds to expand its operations, recruit talent and develop technology. The app, run by Phasorz Technologies Pvt. Ltd., was founded in 2015 by IIT Madras alumni Satish Kannan and Enbasekar Dinadayalane.
Franchise
Franchise
Franchisee Journey: Rags-to-riches stories from DTDC, India
DTDC has carved a niche for itself in the market as a company that 'Builds Life' by creating job prospects for thousands along with entrepreneurial opportunities for many more. Today, DTDC has more than 5800 channel partners across India, and more than 80 percent of these franchises are run by first-time businessmen, who are often under-graduates and from under-privileged backgrounds.
Franchise
HR
India's rise prompts fresh hope, new fears
Launching my book India Rising: Fresh Hope, New Fears last week, Emeritus Senior Minister Goh Chok Tong drew a subtle distinction between a rising India and a shining one. For the latter to happen, he said, India must proceed steadily down the path of economic reform, development and modernisation. It must, in particular, pay greater attention to the development and skill training of its workforce in order to find jobs in the future economy.. Read more at straitstimes.com.
HR
HR
HR
Govt insists on 80% jobs for sons of soil
When the Devendra Fadnavis-led BJP government recommended the case of Reliance Defence Ltd (RDL) for setting-up of a unit in Mihan (multimodal international cargo hub and airport) at Nagpur to the Board of Approvals under the special economic zone Act, it was made clear that the unit will have to give employment to locals.
/Franchise
Franchise
/Archives
All Business
/All Business
Archives
/All Business
/Retail
Archives
PepperTap's collapse shows everything that is wrong with India's young internet companies
India's third-largest grocery delivery service is no more. On April 22, PepperTap, a 17-month-old Gurgaon-headquartered startup, said it will shut its grocery delivery operations. Promoters Navneet Singh and Milind Sharma, who had earlier worked together at logistics startup Delhivery, will now focus on expanding PepperTap's own logistics business. Founded in November 2014 by Singh, an Indian Institute of Management-Ahmedabad graduate,...
/Retail
/All Business
Archives
/All Business
Archives
/All Business
Archives
Avoiding referral programme landmines
While many are grappling with its challenges, smart companies have realised execution is the key to the success of a robust employee referral programme
/All Business
Archives
SEBI mulls online registration for market entities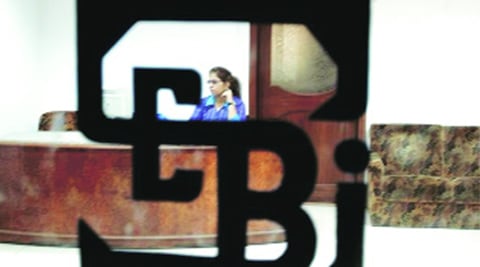 The proposed system would help make it easier for the existing and new market intermediaries to complete their registration and other regulatory filings with Sebi much faster and in a cost-effective way.
/All Business
Archives
/All Business
Archives
/All Business
Archives
/All Business
Archives
/All Business
Archives
/All Business
Archives
/All Business
Archives
/All Business
Archives
/All Business
Archives
/All Business
Archives
/All Business
Archives
/Politics
Archives
/Retail
Archives
/Sports
Archives
/Sports
Archives
/Sports
Archives
/Sports
Archives
/Sports
Archives
/Politics
Archives
/Entertainment
Archives
/Politics
Archives
In This Democracy, We Must Not Distrust or Suspect Dissent, or Disagree with it
Born in 1938 in Rajkot, in Surashtra, Gujarat, Upendra Baxi's legal career began at the Government Law College—where he once inadvertently complained to a librarian about BR Ambedkar's notes in library books. He then received masters' degrees from the University of Bombay and the University of California at Berkeley. A prolific jurist and a renowned academic, … Continue reading In This Democracy, We Must Not Distrust or Suspect Dissent, or Disagree with it
/All Business
Archives
/All Business
Archives
/All Business
/Telecom
Archives
TradeBriefs Publications are read by over 10,00,000 Industry Executives