View online

Advertise


Unsubscribe

from TradeBriefs Daily
---
Blog

Sree Vijaykumar
From the Editor's Desk
Some students at Georgia Tech nominated Jill Watson as 'Outstanding Teaching Assistant' this spring, which was music to the ears of computer science professor, Ashok Goel. The students weren't aware, but Jill was an artificial intelligence bot. Now Goel is forming a business to bring the chatbot to the wider world of education. While he doesn't foresee the chatbot replacing teaching assistants or professors, he expects the chatbot's question-answering abilities to be an invaluable asset for massive online open courses, where students often drop out and generally don't receive the chance to engage with a human instructor. With more human-like interaction, Goel expects online learning could become more appealing to students and lead to better educational outcomes
Digital
Retail
Retail
How Online Shopping Is Cannibalising Mall Stores
The Business of Fashion

The Business of Fashion. Online shopping is reaching such a critical mass with American households that many of the icons of the traditional mall -- from Macy's to The Gap and J.C. Penney -- face an increasingly uncertain future. articles
Retail
Haldiram's in talks with PEs to sell stake, may raise $200m
In what may be one of the most anticipated investment deals in the Indian consumer market, snack-food manufacturer Haldiram's has held initial talks with top-tier private equity funds for a possible $200 million or Rs 1,300 crore capital infusion, people familiar with the development said.
Retail
Telecom
Telecom
AT T investment strategy: What Indian telecoms need to learn
Indian telecom network operators such as Bharti Airtel, Idea Cellular, Vodafone, Reliance Jio, etc. need to learn from the investment strategy of American wireless operator AT&T. AT&T is investing heavily in both wireless and wired networks, 4G LTE networks, Distributed Antenna System (DAS), Wi-Fi hotspots, HD Voice, fiber, high-speed broadband , VoLTE and small cells.
Telecom
Politics
Will Donald Trump Go Modi's Way And Change His Stand When In Power?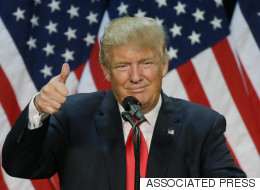 Most of the US and the international press and leaders have expressed fears about the chaos that might ensue if Trump is elected President. They are worried he will follow through on his outrageous pronouncements. But there's another question: Will Donald Trump change if he's elected President? The search for this answer warrants a closer look at home, where Narendra Modi won a decisive mandate against a discredited and corrupt Congress party in 2014.
Politics
'Foundational Violence': What Really Happens When Kashmiris Join The Civil Services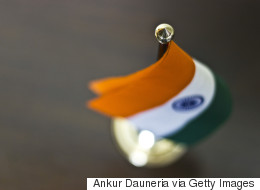 In the Kashmir Valley, a heated debate is on about Kashmiris joining the Indian administrative services. For a people who resist the Indian yoke, every time a Kashmiri qualifies for the Indian or even the Kashmir Administrative Service (KAS), it becomes a point of acute reflection. So how does one comprehend Kashmiris entering the civil services, which in Kashmir has become tantamount to being hand in glove with the Indian state? Among my several professional avatars, I once also qualified for the KAS...
Politics
Politics
TradeBriefs Publications are read by over 10,00,000 Industry Executives