View online

Advertise


Unsubscribe

from TradeBriefs Daily
---
Blog

Sree Vijaykumar
From the Editor's Desk
More data is often not the answer. You are already measuring what can be measured. How do you separate the signal from the noise (and there's a lot of noise)? The answer to that question might get you the real insights. More importantly, as Seth Godin says here, data does not get you different. Data gives you the lazy way to get what's next. Real long-term change means rising above the data.
Digital
Digital
Food ordering app SmartQ raises Rs 1.7 crore funding from YourNest
Bangalore-based Bottle Lab Technologies Pvt. Ltd, which runs food ordering app SmartQ, has raised $250,000 (around Rs 1.7 crore) in pre-Series A funding led by YourNest Angel Fund, according to VCCEdge, the data research platform of The VCCircle Network. Vijay Jumani, former CEO of BabyOye.c
Digital
Edtech firm Fundamentor raises seed funding
Bangalore-based Paratus Knowledge Ventures Pvt. Ltd, which runs edtech startup Fundamentor, has raised an undisclosed amount of funding in a seed round from entrepreneur and former venture capitalist Subramanya SV, as it aims to enhance marketing initiatives, a top company executive told Techcir
Digital
Telecom
Telecom
Telecom
Telecom Day: Indian telcos look at consolidation while ringing louder
The 2016 World Telecommunication and Information Society Day (WTISD-2016) will focus on the theme: "ICT entrepreneurship for social impact", as endorsed by the International Telecommunication Union Council. While the world focuses on ICT (Information and Communication Technology) enterprises and startups, India telecom industry is heading towards consolidation with four-five huge operators emerging from the shake-out.
Telecom
Letters: Trai must change its focus
It was nearly impossible to implement TRAI order. It is not possible to establish why a call has dropped and what is the duration of a call. This would have led to endless litigations
Sports
Sports
Sports
Virat Kohli, in short, is Don Bradman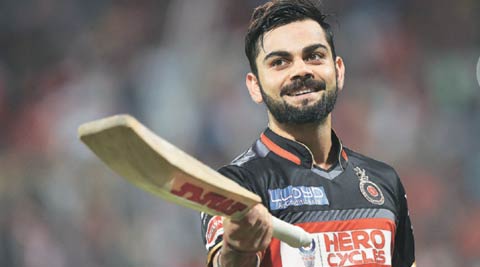 Virat Kohli's T20 scores in 2016 - 90*, 59*, 50, 7, 49, 56*, 41*, 23, 55*, 24, 82*, 89*, 75, 79, 33, 80, 100*, 14, 52, 108*, 20, 7, 109, 75* & 113. 1,490 runs at 99.33.
Sports
TradeBriefs Publications are read by over 10,00,000 Industry Executives