View online

Advertise


Unsubscribe

from TradeBriefs Daily
---
Blog

Sree Vijaykumar
From the Editor's Desk
This article presents both sides of the surge pricing debate quite well. While, economists argue that it removes market inefficiencies (brings more drivers onto the road when demand is high, etc) and is hence good for the consumer, behavioural economists (a relatively new breed who study how human beings react in the real world) suggest that people may not be ready for indiscriminate surge pricing in several scenarios, including taxis. The objections are around fairness and predictability. Charging more during emergencies seems unethical. Also, would we really like to live in a world where prices for everyday goods keep changing like the stock market? - Comment
Digital
HR
HR
AP on a job hunting spree
With no major industry coming to the state in the last two years, the AP government is now literally hunting for jobs for the unemployed engineering graduates and polytechnic diploma holders.
HR
Indian Army wants to be leaner, may cut non-combat jobs
The 1.2-million strong Indian Army wants to be leaner and is looking to cut flab in non-combat areas. Army chief General Dalbir Singh has ordered a study to determine how the force, battling a fund squeeze, can be rightsized, said a top army officer familiar with the plan.
HR
Politics
'Game of Thrones' And Marxist Class Conflict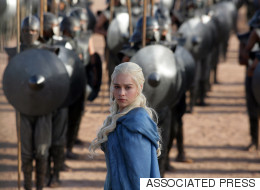 When Karl Marx proposed his class conflict theory based on the society prevalent in the 19th century, little did he know that his brainchild would crystallize in a fictional land called Westeros well over a century later. While situating Marxist theory in a TV series, Game of Thrones may seem absurd, the parallels are undeniable.
Politics
Politics
Politics
TradeBriefs Publications are read by over 10,00,000 Industry Executives