View online

Advertise


Unsubscribe

from TradeBriefs Daily
---
Blog

Sree Vijaykumar
From the Editor's Desk
Amongst all the talk about India being a young country, there's not enough being said about India's old. This article argues that India is cleaving into two countries, the old south and the young north. In the 10 years to 2011, the population of Indians 60 and older grew 27 million, a 35% increase over 2001, and the largest increase over a decade. There are now 104 million elderly Indians. Together, they would constitute the world's 14th largest country; 71% live in rural areas where medical and psychological support is minimal. By 2050, the number of sexagenarians will rise to 300 million, a three-fold jump, predicts a report from CRISIL Research. Falling fertility and fewer children implies that three southern states (Kerala, Goa and Tamil Nadu) contain the highest proportion of elderly in India.
Digital
Politics
Alarm bells for BJP: Subramanian Swamy may be outside of even Modi's control
BJP understands well enough that Swamy is a huge distraction that may derail the government agenda on development and its deliverance but the fear is that any further public rebuke — other than of the PM — would make the party appear as a divided house and may even end up provoking the controversial MP into more unfettered attacks. In a tweet on Friday, Swamy certainly indicated his intention of doing so if pushed to a corner.
Politics
Politics
Is The Release Of 'Udta Punjab' In Pakistan Worth It?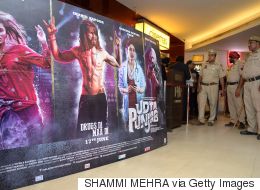 How does it feel to watch a highly touted film with more than a 100 cuts? Does the impact of a critically acclaimed social drama stay intact? After all, director Abhishek Chaubey clearly said, "It definitely means loss of revenue if the film is not released in Pakistan. But more than that... it would make no sense to release it with the said cuts."
Politics
Franchise
10 Fundamental provisions usually outlined in a franchise agreement
You've just finished attending Discovery Day and you like what you've witnessed in this final installment of the franchise courting process. You've decided this is the franchise for you. You sit down with the franchisor at the end of the day and he brings the franchise agreement to the table. There are a few things you should know. The franchise agreement is essentially a legal document between the franchisor and you (the franchisee). It is a legal binding agreement. It explains in detail what the franchisor expects from you, as a franchisee, in the way you operate every facet of the business. There is no standard form of franchise agreement because the terms, conditions, and the methods of operations of various franchises vary widely depending on the type of business.
Franchise
TradeBriefs Publications are read by over 10,00,000 Industry Executives