View online

Advertise


Unsubscribe

from TradeBriefs Daily
---
Blog

Sree Vijaykumar
From the Editor's Desk
If it seems like terrorist attacks are happening more and more often, it's because they are. Last year marked the biggest annual rise in deaths caused by terrorism, with more than 32,000 people killed in attacks around the world. The Institute for Economics and Peace has compiled its annual Global Terrorism Index and looked at the figures from 2000 to the end of 2014. It found terrorism is rising dramatically and private citizens are increasingly the targets. But only a tiny fraction of terrorist attacks occur in Western nations, and of those, only one in five is perpetrated by Islamic extremists. Not surprisingly, where deaths caused by terrorism are increasing (Iraq, Pakistan, Afghanistan, Syria), there's a corresponding increase in people seeking asylum. About 70 per cent of registered refugees come from the 20 deadliest countries for terrorist attacks.
Entertainment
Politics
Politics
Politics
Politics
The Modi Government's Panama Siesta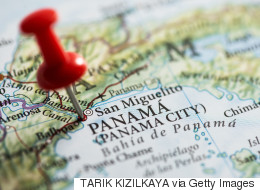 The lame, languid and lackadaisical manner in which the Modi Sarkar has responded to the global Panama Papers money-laundering scandal is a manifestation of its dubious intentions. Of course, in characteristic style, there is a lot of media spin given to cosmetic gestures -- it's like putting a lipstick on a pig.
Logistics
Logistics
Logistics
Logistics
Malaysia shuts down first sharia-compliant airlines Rayani Air
Kuala Lumpur, June 13: Rayani Air, Malaysia's first Islamic-compliant airline, has been shut down, regulators said Monday, months after it was suspended from flying for breaching aviation regulations. The carrier launched only in December with Muslim flight crew wearing the hijab while non-Muslim members were forbidden from wearing revealing clothing. In-flight meals were completely halal …
Ecommerce
Ecommerce
Ecommerce
Now shop with Ola Money on Ebay, YepMe and AskmeBazaar
Ola Money, the digital payment solution from Ola – a mobile app for transportation, has announced that its partnership with leading online marketplaces eBay, YepMe and AskmeBazaar will allow customers to pay with one touch from their Ola Money wallet.
Ecommerce
MobiKwik partners with Central Mall to build India's first chain of cashless malls
Zee Media Bureau New Delhi: MobiKwik, the online payment company joined hands with the leading lifestyle brand Central Mall to present India its first chain of cashless malls. Under this grand collaboration 32 Central Malls in 20 cities go cashless from today and will accept only MobiKwik for payments. Presently in India MobiKwik hold the highest reach in offline cashless payments and has over 30 millions users with 100000 retailers.
TradeBriefs Publications are read by over 10,00,000 Industry Executives