View online

Advertise


Unsubscribe

from TradeBriefs Daily
---
Blog

Sree Vijaykumar
From the Editor's Desk
Tom Tunguz has compiled Crunchbase and Pitchbook data to show that there has been a 50% drop in new software company formation in 2015 compared to 2014. What could have caused this? Seed funding has remained flat, although what has happened is that fewer companies have raised larger rounds. This suggests a maturing of the sector in the US. India is not far behind - a shakeup is happening. For new founders with serious business ideas, it's a good time to start up - less noise to deal with.
Digital
Digital
Google CEO Sundar Pichai's Quora account hacked
Google CEO Sundar Pichai's Quora account has been hacked by the same group which previously broke into Facebook boss Mark Zuckerberg's Twitter and Pinterest accounts, according to a media report today. The hacker group called OurMine Team has been posting messages on Quora through P
Digital
Marketing
How Psychographics Influence Ad Targeting : Report
By using psychographic data, marketers can gain a deeper understanding of an individual's lifestyle and interests, which can then be combined with demographic data for specific, highly granular targeting.
Marketing
Marketing
Having the last word in healthcare advertising : Report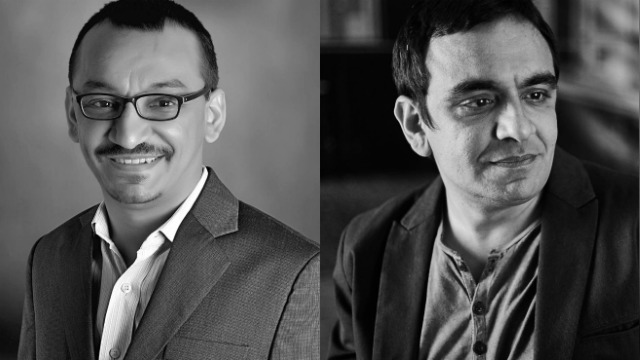 Having the last word in healthcare advertising - India had a great start at the 2016 Cannes Lions Festival of Creativity, with Mumbai-based Medulla Communications bagging the Healthcare Agency of the Year in the Lions Health category – a first for the country. Praful Amit and Akali, former Grey creative chief, front men of the agency, bagged seven Pharma Lions in all: two Golds, two Silvers, and three Bronzes. Their campaign, 'Last Words', for the Indian Association of Palliative Care, hit home. They speak to Anuka Roy about their win, the healthcare advertising scenario in India and what lies ahead.
Marketing
Programmatic Changing The Face Of Online Advertising
Programmatic is an evolution that has changed the face of online advertising. It is an automated software that helps in buying and selling of media in real time without any human intervention that is truly holistic and an impeccable tool for the advertising ecosystem. It ensures that the ads are being directed to the right person.
HR
HR
HR
HR
New FDI norms lead to more jobs in India: TimesJobs
The Digital India mission is expected to create over five crore jobs in various sectors. Also, the project will facilitate Training to around 1 crore students for IT sector by 2020. Undoubtedly, Digital India is benefitting working professionals with a host of career opportunities and jobs.
Franchise
Franchise
Let's take a peek at both sides of the franchising coin
Business-format franchising, according to the British Franchise Association (BFA), is the granting of a licence by one person (the franchisor) to another (the franchisee), which entitles the franchisee to trade under the trade mark/trade name of the franchisor and make use of an entire business package.
Franchise
What can you expect in a franchise application form?
Getting to know a little more about you as a prospect is one of the first things franchises are interested in. The initial franchise application process is a screening mechanism by which franchisors begin to determine your interest and qualifications. Today, it is common to find initial franchise application forms on franchisors' websites - but most will be happy to send you one as well. This is a good stepping off point for beginning the communication process. You should not only take this very seriously, but also expect to spend some time gathering the information and completing the application.
TradeBriefs Publications are read by over 10,00,000 Industry Executives