View online

Advertise


Unsubscribe

from TradeBriefs Daily
---
Blog

Sree Vijaykumar
From the Editor's Desk
Because the internet has democratized distribution and production, our interests are more niche now. Beardbrand, a company that only offers "beard care products for the urban beardsman" likely couldn't have existed in a pre-internet world. This article argues that there are more markets now than anytime in history and on the whole, they are growing. Given that a growing market is the biggest determinant of startup success, you are more likely to be a successful entrepreneur now than every before. Even if you don't consider yourself an entrepreneur, there is an opportunity today to make a successful career by becoming the best in a market that you help create eg: Scott Adams, the creator of Dilbert, has created a monopoly by building on his strengths. He's tremendously productive (to the tune of $75 million), but the route to that productivity wasn't paved by traditional notions of boundedness around skills. Scott Adams didn't go to cartoon school. He worked for 15 years in a crappy company, so he understood corporate culture; he liked cartooning as a kid; and he had a flair for entrepreneurship as evidenced by a track record of failed businesses.
Sports
Premier Futsal kicks off on July 16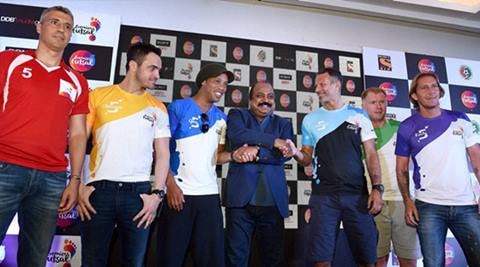 Opening ceremony will see a live performance from A R Rahman and Sean Garnier and give the audience a glimpse of what to expect from Premier Futsal.
Marketing
Pokémon Go is The next big marketing tool for brand retailers : Report
Pokémon Go, a mobile game that has rocketed to the top of Apple and Android app stores in record time, looks set to challenge young internet companies which specialise in increasing foot traffic for small businesses and may end up playing a role in major brands' marketing, according to industry experts.
Marketing
Believers, not skeptics, build businesses : Rohit Bansal, Snapdeal
by Rohit Bansal, co-founder of Snapdeal Believers, not skeptics, build businesses. I am yet to meet a successful company or entrepreneur in the world, that has never been written off by some skeptic. Besides all the love from millions of customers and hundreds of thousands of sellers, we hav
Marketing
Marketing
Franchise
Attributes franchisors look out for in franchise candidates in the services sector
When you first consider franchising as a business model, one of the choices that arises is which type of business, in which sector, suits you best. One basic choice is to make is goods or service; another is retail or home-based. In previous months, we've explored ways to find the sector, and the franchisor, most likely to give you the best chance of success. More recently, in the previous four weeks, we've discussed the attributes franchisors look for in franchise candidates in the retail sector and in the home-based sector. Here we apply the same lens to the services sector. Let's begin with the similarities. All franchisors want candidates who follow the system, pay royalties on time, possess marketing skills and savvy, know how to run a business, show leadership and growth potential, are good communicators, and are expansion-minded, community-oriented, and willing to give back to the system. Franchisors look for these skills whether you choose a service, retail, B2B, or other concept.
Franchise
Franchise
Franchise
TradeBriefs Publications are read by over 10,00,000 Industry Executives