View online

Advertise


Unsubscribe

from TradeBriefs Daily
---
Sports
Sports
Sports
Indian sport's quiet revolution
In every city, town and village in most parts of the world, there is a Nobody — or two — who wants to become a Somebody in sports. These are men, women and children who take to sport not merely to
Sports
Telecom
Telecom
Telecom
Mobile App to keep eye on road hogs
Alarmed by a spurt in road accidents, the state transport department is all set to launch a mobile application to crack the whip on road hogs. Once launched, anyone can click photographs of road rule violators by using the App and send the pictures to the department for action.
Telecom
Lens on Uri man who sold mobile SIMs to troops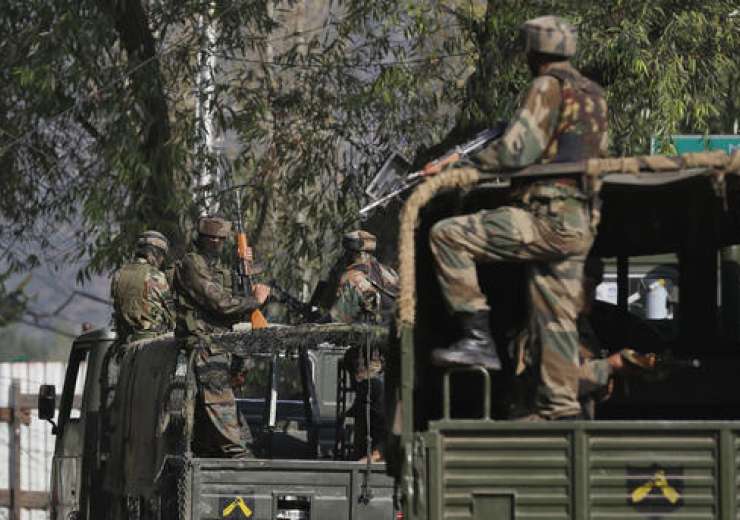 Days after the dastardly terror attack in Uri, the National Investigation Agency (NIA) officials are investigating 11 local shopkeepers, including a mobile phone retailer who sold SIM cards to the soldiers of 6 Bihar regiment.
HR
India to renew labour laws overhaul drive to boost jobs
Prime Minister Narendra Modi`s government is to make a renewed drive to overhaul labour laws, hoping to create millions of new jobs by making it easier to hire and fire, the labour ministry`s top bureaucrat said on Thursday. Modi made a shake-up of India`s labour market a part of his reform agenda after coming into office in 2014, but opposition from unions and a bruising battle to pass other crucial pieces of economic legislation have stalled those efforts.
HR
Foreign education for Indian students
The Indian education system has traditionally been marks-oriented and with the coercive pressure of burgeoning population of college aspirants, this structure is not going to change but become further deep-rooted.
HR
HR
Marketing
Google launches standalone messaging app Allo; Lowdown
Google has unveiled its AI-powered messenger app Google Allo with voice-call support today for iOS and Android users. The app is currently live in selected geographical regions including India, while the company said that it would be rolled out worldwide in the coming days. Allo is designed to s
Marketing
MobiKwik partners with Truecaller to add new users
MobiKwik and Truecaller have partnered to let Truecaller users get an account on MobiKwik just by virtue of being on Truecaller. According to the company statement, the tie up is already accounting for 30% of daily signs ups on the MobiKwik app. MobiKwik claims to have digital payments at 100,00
Marketing
ASCI calls out Uber, Goibibo, Paytm, Lenovo others for false advertising
The Advertising Standards Council of India's (ASCI) Consumer Complaints Council (CCC) has upheld complaints (pdf) against 98 out of 159 advertisements brought to it in June 2016. These advertisements belonged to various categories: 39 belonged to the Education category, 25 in the Healthcare &amp
Marketing
Raju Narisetti appointed CEO of Gizmodo Media Group
Raju Narisetti, senior vice president at News Corp, has been appointed as CEO of Gizmodo Media Group. Gizmodo Media Group was constituted under Univision Communications and will include media properties Gizmodo (technology), Jalopnik (car culture), Jezebel (women's interest), Deadspin (sport
/Archives
Archives
/Marketing
/Logistics
Archives
/Retail
Archives
/Marketing
/Finance
/Construction
Archives
/Logistics
Archives
/Entertainment
Archives
/HR
Archives
/Entertainment
/Software
Archives
IT industry's challenges to benefit India's BPO firms
India's back office sector would benefit from the current challenges faced by the IT industry, including generate higher margin work as they deepen engagement with clients, said a key industry official." Are you hearing the thing about margin
/Software
Archives
Infosys to open new facilities in North and Central India
At a time when IT services are reeling under pressure, India's second largest IT exporter Infosys is eyeing expansion in North and Central India with opening up of new facilities. It further plans to increase its staff over a period of time.
/Logistics
All Business
/Politics
Archives
/Franchise
Franchise
/Finance
Archives
/Software
All Business
/Digital
/Software
Archives
/Politics
Archives
/Logistics
Archives
/Entertainment
Archives
/Entertainment
Entertainment
/Work
Work
/Software
/Work
Work
/Franchise
Archives
When can a business be franchised successfully?
More and more businesses are quite rightly considering the opportunities and benefits offered by franchising when planning their future development. Indeed, any business which operates through branches should at least look at franchising as one of the potential strategies for growth.
/Finance
Archives
/Work
Work
/Entertainment
Archives
/Logistics
Archives
/Entertainment
Archives
/Entertainment
Archives
/Telecom
TradeBriefs Publications are read by over 10,00,000 Industry Executives